Welcome to Anxietydisordercomics.com, home of the independent comics company founded by cartoonist Whitsteen in 2011 in Victoria, B.C. Our comics specialise by blending the genre's of Sci-Fi, Horror, Action-Adventure and yes, even Comedy. ADC has published over forty full length comics ranging from a plethora of original series including Cybersphere, Platform, Cuddle Puff, Cyber Puff, Planet X, Format, Werwolf Sword, Extreme Penalization, Eternal Penalization: Turbo and Penalization III. The latter few of which are available for to read for free on this website, or collectors edition physical copies of Werwolf Sword and Eternal Penalization: Turbo are available in the webstore.
     In 2020 the medium evolved into a spin-off show series called "Unfortunato" which is a comic/animation hybrid featuring a pumping soundtrack and plenty of satire.
     Our T-shirts are of the highest quality %100 cotton and made in Honduras, designed by Whitsteen and expertly screen printed by a legendary Victoria screen printer. They can be found in the webstore on this site. 
     Visit our YouTube Channel here to watch Episodes of Unfortunato and if you enjoy the content, please like, share and subscribe.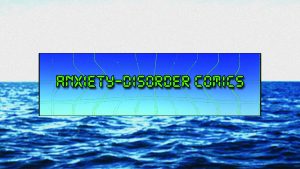 Or @ LBRY.COM here:

Other social media links like Facebook, and Instagram can be found on the website's front page at the main menu.
Thanks for visiting, and we hope you enjoy the content!
W.