Description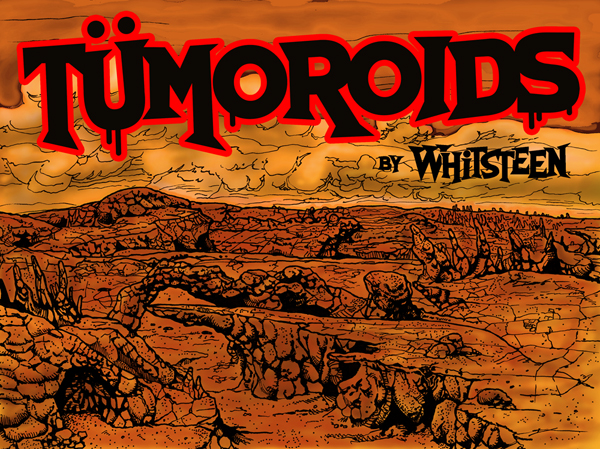 This hostile barren land is host to a multitude of lifeforms each more hideous and dangerous than the last. Venture within to familiarize yourself with the various dwelling monsters spanning from the jagged rocky pinnacles suspended amongst the clouds to the depths of a subterranean labyrinth of cavernous tunnels populated with undead ghouls. Capture the avatar of each monster for yourself with TUMOROIDS, the new collection from Whitsteen.
This pristine specimen is equipped with every quality necessary for an apex warrior. Flying with terrorizing speed and ceaselessly hunting to temporarily satisfy its destructive appetite – it's equally deadly with long, whiplike tendrils, which are used to strangle its prey, and its rapid-biting jaws.
The Dual-Headed Wormlord boasts the ability to float its tangled body through the atmosphere without any limbs or wings while simultaneously dishing out ferocious double damage with its two gaping maws. It scavenges the wasteland in search of easy prey but won't hesitate to do battle with a formidable foe either.
This ghoulish cavernous underground dweller wanders the nether realm labyrinth aimlessly. Void of a purpose for sustenance, the irony of its wretched existence lies in its inability to die yet having no reason to live. No one knows how these spectres came to be but they generally stick to the dark tunnels of the underworld, sometimes venturing out subterranean tunnels to the surface, they can be temporarily vanquished but will eventually respawn.